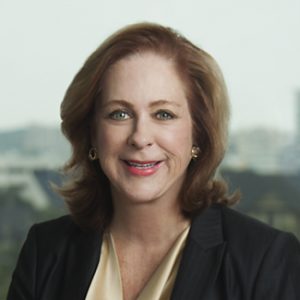 LATEST EPA WATER RULE WILL IMPACT
INDUSTRY, DEVELOPERS, AND LANDOWNERS

On December 30, 2022, the U.S. Environmental Protection Agency (EPA) and Army Corps of Engineers released a new rule defining "waters of the United States" (often called "WOTUS"). This new rule re-determines and broadens the reach of the federal government's jurisdiction over certain water resources and wetlands, thereby affecting what can and cannot be done by private parties and others owning or operating facilities or land.
The rule was issued after decades of back-and-forth within and among the regulatory agencies and the courts as to the meaning of the federal Clean Water Act's terms "navigable waters" and "waters of the United States."
The rule was announced by the EPA just before the United States Supreme Court is scheduled to render a decision in a case, Sackett v. EPA, that may be pivotal in defining the extent to which an adjacent wetland must be connected to a surface water in order to come within the federal agencies' power to control activities and development.
The new rule replaces a previous one promulgated under the Trump administration, and is viewed by many as expanding federal power to regulate agricultural activities, construction, and development. Wetlands or seasonal streams that feed into "relatively permanent" rivers or lakes and which have the potential to affect downstream waterways now will be considered as protected by the Clean Water Act, and subject to federal permitting and water quality requirements. Non-adjacent wetlands also would be considered as protected if they have a significant nexus to those protected tributaries.
While the agencies did give a nod to previous EPA rules defining WOTUS, the new rule and its lengthy preamble are written carefully to make it clear that the changes made are based upon science, judicial precedents, and extensive agency experience. This may increase the chance that it will stand up to challenges that are certain to follow its issuance, and may influence the Supreme Court's decision in the pending case of Sackett v. EPA.
No matter what happens with the new rule and the Sackett case ultimately, those wishing to develop their property will need to be on the alert. There will be interpretations and guidance forthcoming from the EPA and Army Corps, as well as decisions by the courts, and a second proposed WOTUS rulemaking is anticipated by EPA later this year.
Already, two "joint coordination memos" were issued by federal agencies in conjunction with the rule. It will not be safe to assume that activities given the Army Corps' blessing in recent years will pass muster under the rule; careful assessment of the new rule's potential impact given the particular facts of a given situation will need to be made before any decision is made as to whether a federal (and possibly a state) permit must be sought and obtained before taking any action affecting a creek or wetland, such as road-building or expansion of a facility.
—
Ms. Walls, a graduate of Harvard Law School, has a depth and decades of experience in advising clients how best to maximize the use of their properties and natural resources in light of the constraints and opportunities presented by a changing regulatory landscape.  Her practice spans nearly all aspects of environmental law, including water and wastewater permitting, minimizing investigative and remediation costs, and defense of clients in administrative, civil, and criminal environmental enforcement actions.