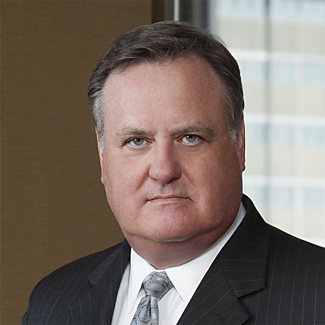 Partner
Mr. Colpoys has over thirty-eight (38) years experience as a civil trial lawyer with a primary emphasis in professional, transportation, aviation and general liability defense.
Education
Baylor University School of Law Juris Doctor, 1978
Texas A&M University, 1973-1976
Experience
His experience has included the trial of aviation, transportation, product liability, and insurance coverage disputes. These representations have included major airframe manufacturers, motor freight carriers, fixed-based operators, property owners, property management companies, airlines, attorneys and dentists as well as insurers.
Johnston V. United States Of America, Et Al, 546 F. Supp. 879 (1982), 568 F. Supp. 351 (1983), 597 F. Supp. 374 (1984)
Cessna Aircraft Company V. Hotton Aviation Co., Inc., 620 S.W.2d 233, Tex. App.–Eastland 1981 (Writ Ref'd N.R.E.)
Gonzales V. Mission American Ins. Co., 795 S.W.2d 734 (Tex. 1990).
•General Motors Corporation And Rawson-Koenig, Inc. V. Hudiburg Chevrolet, Inc. And Hudiburg Chevrolet Holding, Inc., 199 S. W. 3d No. 2 249, (Tex. 2006)
Bar Admissions and Certifications
State Bar of Texas
The Supreme Court of United States
The United States Court of Appeals for the Fifth Circuit
All United States District Courts in Texas
United States District Courts for the Northern, Southern, Eastern and Western Districts of Texas
214-740-4213
214-978-4150
mcolpoys@canteyhanger.com
4514 Cole Ave., Suite 500
Dallas, Texas 75205