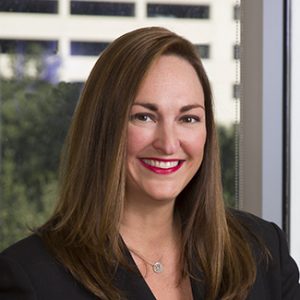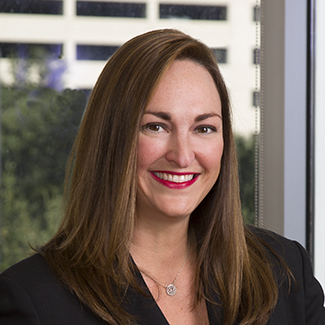 Cantey Hanger is pleased to announce that Laura Hallmon has been selected by Meritas, a global alliance of independent law firms, to serve a 3-year term on its U.S. Leadership Committee. The 12-person Committee is charged with developing appropriate strategy and action plans to maximize involvement and engagement of member firms in the United States. The U.S. Leadership Committee will also work with U.S. Board members and other Meritas Regional Committees to identify issues, evaluate new ideas or programs, and provide input into recruitment and intra-Regional engagement.
About Laura Hallmon
Ms. Hallmon is a member of Cantey Hanger LLP's Labor & Employment practice group. She is Board Certified in Labor and Employment Law by the Texas Board of Legal Specialization and rated "AV Preeminent" by Martindale-Hubbell. A career-long employment law litigator, Ms. Hallmon focuses her practice on the prosecution and defense of a variety of state and federal employment law matters, including harassment and discrimination, retaliation, wage and hour disputes and restrictive covenants prohibiting competition. In addition to providing her clients with representation in litigation, a wide range of administrative proceedings, and investigations, Ms. Hallmon also counsels her clients on litigation avoidance through effective employment practices and compliance. Ms. Hallmon received her B.A. from Baylor University and her Juris Doctor from Baylor University School of Law. Ms. Hallmon currently serves on the firm's Management Committee. For more information about Ms. Hallmon, please see her bio at https://canteyhanger.com/attorneys/laura-hilton-hallmon/.
About Meritas
Cantey Hanger is the Dallas-Fort Worth, Texas member of Meritas, a global alliance of over 7,000 lawyers working collaboratively to provide clients with exceptional legal expertise from its network of 183 top-ranking law firms, spanning 92 countries, covering 247 markets. Through Meritas, clients seeking legal services can easily connect with qualified legal expertise worldwide. Cantey Hanger and all Meritas firms must consistently meet rigorous quality standards and a stringent code of ethics. Meritas firms are also required to participate in ongoing recertification and client satisfaction evaluations. Clients who engage a Meritas firm can be confident they will receive high quality legal work from firms that are deeply rooted in their local communities. For direct access to global legal expertise, please visit the Meritas website at www.meritas.org, or contact us.