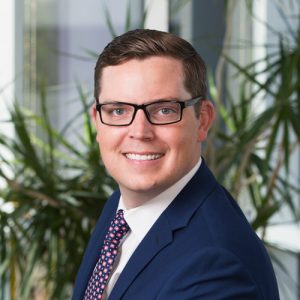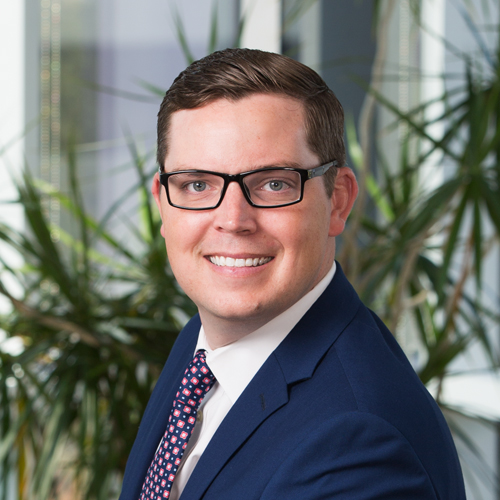 Fort Worth, Texas – Taylor Anderson has joined Cantey Hanger LLP   as a partner in the Dallas office. He will practice within the firm's   Litigation Section and has an active trial practice in the areas of   commercial, real estate and title insurance.
"Taylor adds depth to our already strong real estate and title   litigation practice," said Ashley Parrish, Partner in Charge Dallas.   "Additionally, his family law experience will give us capabilities we   haven't previously had in the Dallas office."
Anderson graduated from Texas Tech University in 2008 with a Bachelor of Arts in Political Science and History, and received his Juris Doctorate in 2011 from Texas A&M University School of Law (formerly Texas Wesleyan).
He was admitted to the State Bar of Texas in November 2011 and previously worked with the McAlister & Garcia and Law, Snakard & Gambill firms. He has experience handling family law and oil and gas transactions.
He was a member of the Eldon B. Mahon Inn of Court (2015 to 2017) and has been active with the Tarrant County Bar Association sections, including Real Estate, Energy and Business Litigation, and the Tarrant County Volunteer Attorney Service.
"I look forward to the opportunity to grow my practice with the additional resources Cantey
Hanger provides and that my clients deserve," Anderson said.
Anderson enjoys spending his time with his wife, Nicole, a fifth-grade teacher in the Birdville Independent School District, and his two kids, Luke and Emma. He is very active in the Northeast Tarrant community, having served as the Place 7 School Board Trustee for Birdville ISD and on the development and grants committee of the Birdville Education Foundation Board of Directors.
He also was among the participants of Northeast Leadership Forum during 2014 to 2016.