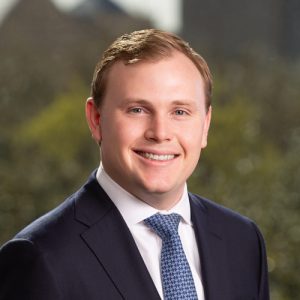 FORT WORTH, TX – Attorney Andrew Scott has joined Cantey Hanger LLP as an associate in the firm's Litigation Practice Group.
His practice focus is advocating for general contractors, subcontractors, suppliers and owners on a variety of construction-related issues, including litigation, contract negotiations and alternative dispute resolution. He also represents companies and individuals licensed by Texas state agencies.
Last year, he was appointed to serve on the Texas Department of Licensing and Regulation's Texas Tax Professional Advisory Committee, with a term set to expire in 2025.
Most recently, Scott was with the Austin office of Andrews Myers, P.C. Before that, he served as Assistant Attorney General in the Office of the Attorney General of Texas, where he managed a 30-case civil docket in state and federal court, and was a member of the opioid litigation team.
He earned his J.D. from Texas Tech University School of Law in 2017 and is admitted to practice before the U.S. District Court, Eastern, Southern, and Western Districts of Texas and the U.S. Court of Appeals, Fifth Circuit.
After having graduated with his Bachelor of Arts from the University of Kansas, Scott spent two years as a Project Engineer with Scott Tucker Construction and facilitated the construction of residential and commercial projects in Dallas/Fort Worth.