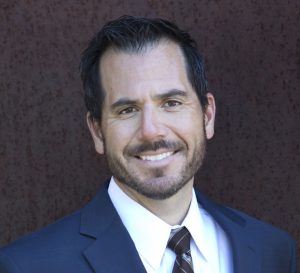 FORT WORTH, TX –Ryan Valdez, a Partner with Cantey Hanger LLP, has been accepted as a member of the international Federation of Defense & Corporate Counsel.
It is an "inspired community of vetted defense counsel (and) exceptional leaders."
Valdez is an experienced trial and appellate lawyer representing Fortune 500 companies, locally-owned and regional businesses, and individuals in complex commercial disputes. His practice focuses on matters involving insurance coverage and bad faith, fraud, breach of contract, restrictive covenant enforcement, homeowners associations, employment practices and discrimination, products liability, and negligence.
"I am honored and humbled to join such an esteemed professional trade association made up of peer-reviewed, premier defense and corporate counsel industry executives," Valdez said. "I look forward to honing my litigation and leadership skills through the FDCC's unparalleled programs, knowledge sharing and active collaboration among its membership."
The Federation was founded during the 1930s as an international defense organization dedicated to the principles of knowledge, justice and fellowship. It is a professional trade association dedicated to leading the profession by "advancing the principles of integrity, professionalism, fair civil justice, intellectual capital and fostering the trust and value of fellowship…to advance and sustain an equitable civil justice system now, and for future generations…"
Valdez received his Bachelor's of Science (Advertising) from The University of Texas and his J.D. in 2002 from Tulane University School of Law.