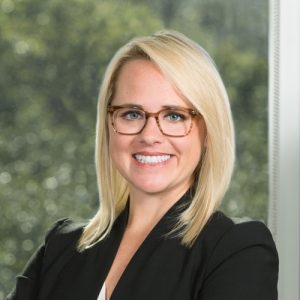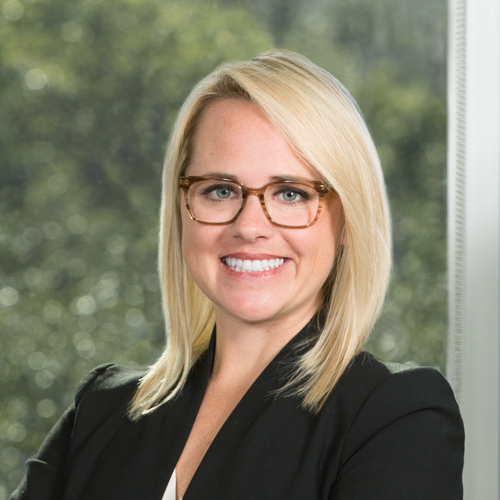 Amid the rapidly evolving coronavirus pandemic, parents who share custody of their children continue to face new challenges. In a time where stay-at-home orders, social distancing, working from home, and travel restrictions have become the new norm, parents are looking for guidance on how to handle issues relating to possession and access of their children. While Texas has been quick to take action to ensure compliance and consistency with existing child possession schedules, new issues continue to emerge relating to child custody disputes between parents.
During these unsettling times, it comes as no surprise that parents want to be extra cautious when it comes to the health and safety of their children. Many parents are concerned that exchanging  their child for court-ordered periods of possession may expose the child to unknown risks associated with the virus, which raises the question of whether parents can restrict access to the other parent during these times. The Texas Supreme Court has issued several emergency orders stating that parties must continue to follow their court-ordered possession schedules and possession of and access to a child shall not be affected by any shelter-in-place order issued by any governmental entity. Even with these orders in place, parents continue to ask if and how they can restrict access to the other parent without violating their current orders. Some parents feel that the other parent may not adhere to social distancing guidelines by allowing the child to attend family gatherings and neighborhood parties. Other parents raise concerns that merely exchanging the child between households can subject younger siblings or older relatives to exposure to COVID-19.  All of these are valid concerns, but parents must follow their current orders unless there is an agreement to suspend or modify possession.
Another common concern for a parent is when someone in the other parent's household has been diagnosed with COVID-19 or someone in the household has been exposed to COVID-19. This situation often arises when one parent is an essential worker working on the front lines, such as a doctor, nurse, or first responder. The issue of whether a parent working on the front lines should not have access to their children due to their increased exposure to the virus has become a hotly contested issue across the nation. While Texas courts have not yet ruled on this issue, a Circuit Court Judge in Florida recently answered this question. The Florida case involves a mother who works as an emergency room physician at a Miami hospital. Despite taking all the necessary precautions to protect her daughter from the virus, the court ruled that "in order to insulate and protect the best interests and health of the minor child" the child must temporarily reside exclusively with the father. The mother appealed the order, and the Appellate Court granted a motion to stay, allowing the parents to revert back to their original schedule. This is an issue that courts across the nation will need to resolve. While the courts' responses have varied, the one common theme is whether the requested relief  is in the best interest of the child.
As we progress through the age of the coronavirus pandemic, different issues arise at each stage. As society begins to reopen as part of Gov. Greg Abbott's ongoing plan to safely and strategically open Texas while minimizing the spread of COVID-19, parents are now raising new concerns. For instance, on May 21, Gov. Abbott issued Executive Order (GA-24), which terminates air travel restrictions related to the COVID-19 pandemic. Parents whose court orders require travel via airplane want to know whether they must place their child on a flight if they do not feel it is safe. The general answer is yes, as the airlines have strict guidelines in place.   There may be some situations where travel via airplane is not possible and out of the control of a parent, such as the suspension of unaccompanied minor programs. Furthermore, as summer begins and vacation destinations, such as beaches, have started to reopen, parents are concerned that the other parent will not follow the guidelines to keep their children safe from COVID-19. While there is no precedent on how to handle these situations, parents are expected to follow the Center for Disease Control guidelines, and their state and local orders regarding social distancing and safety precautions.
The Texas Supreme Court issued an order April 27 stating that "in determining a person's right to possession of and access to a child under a court-ordered possession schedule, the existing trial court order controls in all instances. Possession of and access to a child shall not be affected by any shelter-in-place order or other order restricting movement issued by a governmental entity that arises from the pandemic." The order specifically states that nothing prevents parties from altering a possession schedule by agreement or courts from modifying their orders on an emergency basis. In other words, parents cannot take matters into their own hands and disregard a court order by restricting another parent's possession and access due to COVID-19 concerns.
While it is encouraged that parties try to reach an agreement on changes to the possession and access schedule before involving the court, in the event that parties are unable to agree, a party may need to file an emergency motion to modify the orders or an enforcement of the orders. When a court is determining issues of conservatorship and possession of and access to the child, the best interest of the child shall always be the primary consideration of the court. Tex. Fam. Code § 153.002. The "trial court is given wide latitude in determining the best interests of a minor child." Gillespie v. Gillespie, 644 S.W.2d 449, 451 (Tex. 1982). The court will have to weigh the severity of the potential danger to the child to determine if it would be in the child's best interest to modify an order, especially on a temporary emergency basis.
Ultimately, parents must follow their court-ordered possession and access schedules unless the parties have agreed to alter the schedule or the courts have modified the orders by determining the best interest of the child. As society begins to reopen, new issues surrounding child custody disputes will inevitably continue to emerge.
---
Brooke Hubbard is an Associate at the Fort Worth office of Cantey Hanger LLP. Prior to joining the firm, she served as an assistant criminal district attorney at the Tarrant County Criminal District Attorney's Office where she tried over 30 jury trials. Her practice is focused on complex family matters and commercial litigation.
[This article appeared on Law.com on May 29, 2020]