This article appears in the July, 2020 edition of the Austin Construction News online publication.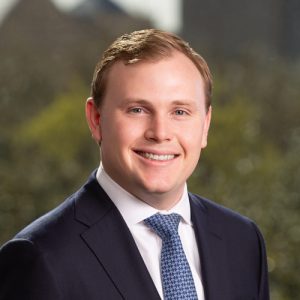 Consider this scenario: You are a contractor who is hired by a customer to perform repairs to a building.  For whatever reason, some or all of the repair costs are covered under insurance. So you offer to negotiate with the insurance company on behalf of the customer. The insurance company subsequently pays you or the customer the negotiated amount. You perform the work. The customer is happy because they received the repairs and didn't have to hassle with the insurance company. All is seemingly well.
The problem with the above scenario is that Texas law requires a person acting on behalf of an insured who negotiates a claim under any policy of insurance to be a licensed public insurance adjuster.  Before 2019, Texas law also specifically prohibited roofing contractors from negotiating claims with insurance companies on behalf of an insured owner. So even a roofing contractor who was a licensed public insurance adjuster was barred from handling claims on behalf of an insured owner.
In the most recent Texas Legislative Session, the Legislature expanded this broad prohibition to all contractors.  Now, no contractor—roofing or otherwise—may act as a public adjuster for any property in which the contractor is also providing contracting services, regardless of whether the contractor is a licensed adjuster or if the insured owner authorizes the contractor to act on their behalf.  The damages for violating this law are severe.
Under Chapter 4102 of the Texas Insurance Code, a contractor found in violation of this chapter may face a criminal penalty equal to a Class B misdemeanor and/or an administrative penalty by the Texas Department of Insurance.  While those penalties are obviously concerning, the contractor may also face civil liability.  Namely, the insured owner may void the contract with the contractor, and will not be liable for the payment of any past services rendered.  The issues may tie-in to claims arising under the Deceptive Trade Practices — Consumer Protection Act, as well.
Since 2013, multiple Texas courts have upheld this prohibition against roofing contractors handling owners' roofing claims with insurance companies.  More recently, the Texas Department of Insurance has issued cease and desist orders to a few roofing contractors engaging in this type of activity.  The following are examples of the unlawful conduct cited by the Commissioner for the Texas Department of Insurance:
Marketing brochure stated: "Need help with an Insurance Claim? We will document your roof damage and contact your insurance company for you."
Damage report document ad vertised that roofing contractor, "hereby agrees to act as the Insured's advocate with the insurance company to help determine fair market replacement value for all losses incurred in "
Insurance work authorization form included a statement authorizing the roofing contractor "to negotiate directly with my insurance company for repairs at the above address and negotiate property damage claim "
Business card stated: "We work with your insurance company to get you every dime you are owed"
Company website advertised that, "Texas licensed adjuster working with you on your insurance claims."
Furthermore, if the transaction was already completed, the insured owner may seek to disgorge any monies already paid to the roofing contractor.  To be sure, the Fort Worth Court of Appeals, in Lon Smith Associates, Inc. v. Key, recently recognized the right of insured owners to obtain a complete refund of all monies paid to a roofing contractor, without any offset for the value of roofing work performed.
For example, a contractor who received $12,000 in payment on a project, but is found to be in violation of Ch. 4102, will have to refund the $12,000 paid while the customer gets to keep the work performed.
Considering the above, all contractors should be wary of negotiating insurance claims on behalf of an insured.  Some specialty contractors, such as those in the restoration and roofing industries, should be particularly cautious in their dealings with insurance companies. Not acting now may spell grave consequences in the future.
What should contractors do now?
Contractors should seek to minimize their exposure to these claims moving forward. The first step is to avoid conduct that would lead customers to believe you will negotiate with their insurance company on their behalf or to actually engage in such conduct. This may include revising contracts, marketing brochures, websites, damage report documents, and insurance work authorization forms.  Also, consider whether arbitration may be a preferred forum for dispute resolution.  Some of the arguments may resonate with a jury, but an arbitrator may be more suspect as to the calculation of alleged damages, particularly where an insured owner contends that it has suffered "mental anguish" or is entitled to multiplied damages due to intentional acts.
---
Andrew Scott is a construction lawyer with the law firm of Cantey Hanger, LLP.  He may be reached at (817) 877-2802 or by email at ascott@staging.poised-team.flywheelsites.com.