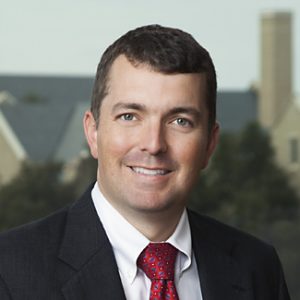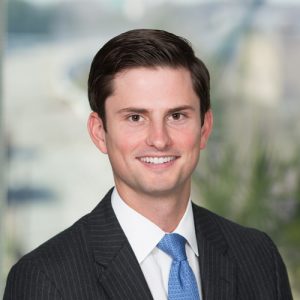 David K. Speed and John D. Robinson
In 2019, the 86th Legislature enacted a law which affects certain non-profits operating in the healthcare industry: House Bill 1532.  H.B. 1532 modifies Chapter 162 of the Texas Occupations Code by increasing oversight by the Texas Medical Board ("TMB") over affected non-profit healthcare organizations ("NPHOs"), and imposing heightened reporting standards on those NPHOs.  The law went into effect partially in September 2019, and in its entirety on January 1, 2020.
Background
Texas Occupations Code § 162 governs specific NPHOs identified in § 162.001 of the Code.  Section 162.001(b) organizations are the most prevalent type.  These organizations are:
Organized as non-profit corporations;
Organized for a purpose in the public interests, such as research, education, or public health;
Incorporated and directed by physicians licensed by the TMB who are actively engaged in the practice of medicine, though non-physicians may handle administrative tasks;
And all medical decisions and overall medical policies of the organization must be made by physicians.
If your entity fits this profile, it is an NPHO covered by Texas Occupations Code § 162, and is therefore affected by H.B. 1532.[1]  Generally, Occupations Code § 162 gives the TMB authority to certify NPHOs, restricts the amount that such organizations can charge for their services, and provides for other reporting requirements, restrictions, and penalties.  H.B. 1532 both amends and adds to § 162 in three ways: (1) it allows complaints to be filed with the TMB against the organizations themselves in the same manner as complaints made against healthcare professionals; (2) it requires the organizations to adopt anti-retaliation policies for physicians; and (3) it mandates heightened biennial reporting standards by the organizations.
Occupations Code § 162 gives the TMB authority to certify NPHOs, restricts the amount that such organizations can charge for their services, and provides for other reporting requirements, restrictions, and penalties.  H.B. 1532 both amends and adds to § 162.
Amendment to Texas Occupations Code § 162.003
The key change with this amendment is that now complaints can be made directly against NPHOs from external sources like patients, rather than exclusively through internal TMB investigations and reviews. Originally, § 162.003 only authorized the TMB to refuse to certify, revoke certification, or impose penalties against an NPHO upon determination by the TMB that the NPHO was "established, organized, or operated in violation of or with the intent to violate" any provision of chapter 162. H.B. 1532 amends this provision by requiring the TMB to also accept and process specific complaints made against NPHOs from third parties (such as patients) in the same manner as complaints against individual physicians.
After reviewing a complaint, if the TMB finds that an NPHO has committed a violation, the TMB can levy penalties against the NPHO, including revocation of non-profit certification.
This is an important change that subjects NPHOs to a broader spectrum of regulatory liability; the TMB can now hear complaints from patients of NPHOs and make determinations about discipline on the basis of those complaints. This is a fairly significant expansion of regulatory oversight over NPHOs. NPHOs should be aware of this new avenue of regulation and be mindful of the TMB's expanded authority over their practice.
New section 162.004 relating to complaint review                                 
H.B. 1532 adds a new section–162.004­–to the Occupations Code, which outlines the procedure for accepting and reviewing complaints.  Under this new section, complaints regarding NPHOs are to be accepted and reviewed in the same manner as complaints under Chapter 154 of the Occupations Code, the general TMB complaint procedure statute.[2]
The procedures require the TMB to maintain a system to promptly review and act on complaints, notify the NPHO that is the subject of the complaint, and ensure that complaints are given adequate consideration. This new section will not be particularly confusing to any practitioner who is familiar with TMB reviews, but in the event that an NPHO director or administrator has no experience with TMB complaint reviews, they may want to seek advice on how to comply with the TMB review process.
New Section 162.005 mandating anti-retaliation policies
H.B. 1523 adds § 162.005 to the Occupations Code, which provides that certified NPHOs must develop and implement anti-retaliation policies for the benefit of their physicians. NPHOs are prohibited from retaliating in any fashion against a physician for filing a complaint with the TMB, cooperating with a TMB complaint investigation, or communicating the physician's best medical judgment in regards to patient care. Failure to adopt such a policy subjects an NPHO to any of the disciplinary actions described above, including revocation of their non-profit certification.
This is another important change that NPHO administrators should be aware of, as it requires them to make changes to their internal policies and procedures immediately. Previous versions of Chapter 162 only required internal policies which encouraged physician independence. Mandated anti-retaliation laws give those policies teeth by granting healthcare providers recourse in the event they are terminated or otherwise disciplined for exercising their own good-faith medical judgment. For executives and administrators with experience handling anti-retaliation policies this law may not cause any concern, but for those with less experience, it may be beneficial to consult with an attorney who specializes in employment law and human resources compliance.
New Section 162.006 mandating biennial reporting
Finally, H.B. 1523 adds § 162.006 to the Occupations Code, which requires biennial reporting by NPHOs.  These reports must contain:
contact information for the non-profit;
information about its personnel and board of directors; and
explanations of any changes to the organization's certificate of formation or bylaws.
The reports must also contain the following declarations from the non-profit's board members:
a statement that they are licensed to practice medicine with no impediments to their license;
an oath to exercise independent medical judgment in all matters relating to the practice of medicine; and
a disclosure detailing any financial relationships any board member has with any medical supplier of the organization.
Finally, the report must contain a sworn statement by the president or chief executive of the organization indicating that the organization is in compliance with all laws regulating the medical industry and all TMB rules.
These reports must be produced every odd year for organizations certified in an odd year, and every even year for those certified in an even year.  All information provided will be published on the TMB website and become public record.
These reporting requirements add another layer of compliance responsibility for non-profit administrators.  Non-profits will need to be cognizant of potential conflicts of interest and require internal disclosures by their board members to ensure no financial conflicts exist.
Conclusion
The new § 162.005 of the Occupations Code regarding anti-retaliation went into effect on January 1, 2020.  All other provisions and amendments went into effect on September 1, 2019.  The provisions regarding complaints apply only to violations made after the effective date of the law.  The House Research Organization indicated that these new additions to the Occupations Code are intended to expand the same rules and restrictions that apply to most other medical entities to non-profit organizations.  A non-profit health organization should be aware of the new complaint standards applicable to them, as well as the new reporting requirements imposed on them by this law.  If you have any questions about this topic or any other compliance issues, do not hesitate to give us a call.
[1] A full list of currently registered non-profit entities which fit this profile may be found at the following web address: http://www.tmb.state.tx.us/page/non-profit-health-organizations.  (See "List of 162.001(b) Non-Profit Health Organizations")
[2] The TMB complaint review procedure is outlined in Tex. Occ. Code § 154.051-154.058.d