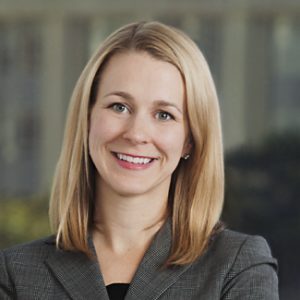 FOR IMMEDIATE RELEASE
AUSTIN (July 16, 2021) ­­− Texas Board of Legal Specialization (TBLS) announced Cantey Hanger Partner Mary H. Barkley received Board Certification in Civil Appellate Law.
Board Certification is a voluntary designation program certifying Texas attorneys in 25 specific areas of law. Board Certified attorneys must be licensed for at least five years, devote a required percentage of practice to a specialty area for at least three years, attend continuing education seminars, pass an evaluation by fellow lawyers and judges, and pass a 6-hour written examination.
Out of 110,000 lawyers that are licensed to practice in Texas, only 7,200 are Board Certified.  Out of the 7,200 Board Certified lawyers, 401 are Board Certified in Civil Appellate Law and six attorneys obtained certification in 2020.
Ms. Barkley is a 2005 graduate of St. Mary's law school and has been practicing with Cantey Hanger LLP since 2007. Ms. Barkley is the Chair of the Cantey Hanger LLP Appellate Practice Section and is also actively involved in the Eminent Domain/Property Rights and Commercial Litigation sections of the firm.
To learn more about Board Certification,visit www.tbls.org.
###
About TBLS
Texas Board of Legal Specialization (TBLS) is authorized by the Supreme Court of Texas. It certifies attorneys in 25 specific areas of law and paralegals in 8 specific areas. TBLS serves as a resource by listing all certified attorneys and paralegals on their online database. TBLS works to ensure that the citizens of Texas receive the highest quality legal services.