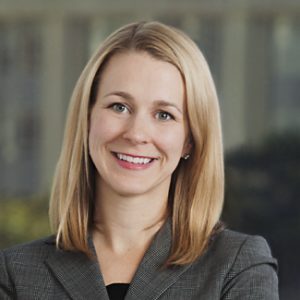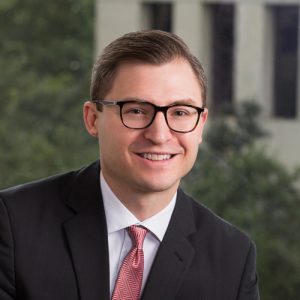 As the threat of COVID-19 virus spreads, local governments throughout North Texas ordered many businesses—such as retail, restaurants, bars, gyms, and hair salons—to close. With these protective measures comes unemployment, unpaid bills, and possibly bankruptcy. This expansion of government power leads to the question of whether the government is correspondingly responsible for their orders' economic damage?
The power of the states is so extensive that, according the Texas Supreme Court, "all private property is held subject to the valid exercise of police power." These Police Powers are tough to define, but are based on the principle that government must protect the health, safety, and general welfare of its people.
The Police Powers grant states power to take—or even destroy—private property. The government's act must be rationally based to the state's police powers to protect its peoples' health, safety, or general welfare. But in practice, states have not found this difficult to show in court.
Although there is likely no way to prevent the government from taking your property for public use, the government may have to provide compensation. This protection is found in the Takings Clause of the U.S. and Texas Constitutions.
The United States Constitution provides that private property shall not "be taken for public use, without just compensation." When the government physically takes a person's land, compensation is required. But what about regulations that deny a property owner all economically beneficial use of its land? What about a regulation that orders your business to close for an indefinite period of time?
The short answer is it depends. A taking—which require compensation—occurs only when the government unreasonably interferes with use and enjoyment of property. Courts do not use a simple test to determine this and instead review each situation on a case-by-case basis. Even if some economic use remains, the regulation may be a taking for which compensation is required based on "a complex of factors," including "(1) the economic impact of the regulation on the claimant; (2) the extent to which the regulation has interfered with distinct investment-backed expectations; and (3) the character of the governmental action." The trial court is responsible for resolving disputed facts about the extent of the governmental intrusion on the property.
To provide some idea of how varied past cases have been, the following table lists some examples of local government actions and how Texas law treated them:
Compensable Takings
Non-Compensable Exercise of Police Power

Moratoria on sewer connections by a City due to capacity issues with the municipal water system.
Total denial of access rights temporary in duration but long enough to destroy the business entirely.
When a public improvement destroys all reasonable access to property.
Enforcement of retroactive zoning laws to shut down non-conforming businesses which should have "grand-fathered" status.

Tearing down a building that is a public nuisance.
Ordinances prohibited the sale of ice cream not pasteurized and frozen on the same premises.
An ordinance which prohibited automobiles carrying five or more passengers from using certain streets.
Ordinance regarding sign maintenance and removal.
Prohibition of gasoline filling stations from residential districts.
Requiring parkland dedication or money in lieu thereof as a condition of subdivision approval.
Impoundment of crude oil without proper notice to owners in an effort to protect against pollution and fire.
Forfeiture of property used in the commission of a penal offense.
Fire protection ordinances which require substantial expense for certain property owners to comply so long as the ordinance was reasonably tempered and provided an extended compliance schedule.
The economic effects of COVID-19 are just beginning. President Trump recently extended the quarantine recommendations through April 30. What will the next protective steps be? Tarrant County's order states that it may "commandeer or use any private property, temporarily acquire, by lease or other means, sites required for temporary housing units or emergency shelters, subject to compensation requirements." Could the government commandeer other private property, such as manufacturing or cleaning services? And if it can, does it have to compensate the owners of that property?
The health and safety of the community must be the top priority. But the economic consequences of these orders are also significant, depriving businesses of the cash to pay employees and creditors. The orders may destroy in weeks businesses that were built over a lifetime. The federal government has already passed a relief act. This will help. But does the government have more responsibility?
---
Mary Barkley and Brian Singleterry are attorneys in the Litigation Section of Cantey Hanger LLP. For more information call 817-877-2889  or visit www.staging.poised-team.flywheelsites.com.
This article is for information purposes only and is not intended to be legal advice or substitute for consulting an attorney. We recommend that you discuss your particular situation with your attorney when you need legal advice.