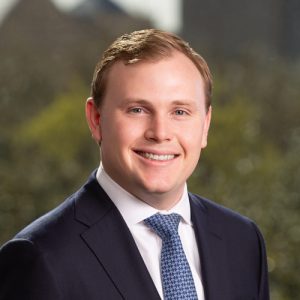 Travelers contemplating traveling outside of Texas in the coming weeks should think twice before doing so.  Or, if you continue with your travel plans, expect a mandatory 14-day self-quarantine on your return home to Texas if you have traveled through an airport from one of the coronavirus "hotspots."
The list of coronavirus hotspots is growing by the day. After much discussion last week concerning New York as the epicenter of the COVID-19 pandemic, Governor Abbott signed Executive Order GA-11 on March 26, 2020 (the "March 26 Order").  The March 26 Order mandates that air travelers who travel to Texas as their final destination through an airport from New York, New Jersey, Connecticut, or the City of New Orleans must submit to a self-quarantine for 14 days. Exceptions apply to those individuals traveling in connection with military service, emergency response, health response, or critical-infrastructure functions.
Governor Abbott later broadened the March 26 Order to include travelers arriving from California, Washington state, Miami, Atlanta, Detroit and Chicago. State troopers from the Texas Department of Public Safety (DPS) will also patrol highway entry points at the Louisiana border and require everyone in those cars to self-isolate.
Those entering Texas as their final destination from one of the hotspots must submit a form to DPS identifying their quarantine location (such as a residence or hotel), and provide their full name, date of birth, home address, telephone number, and driver license or passport information. The individual must go to their quarantine location once DPS confirms the accuracy of the provided information. A DPS trooper will escort any individual who appears to have COVID-19 symptoms to their quarantine location.
Once in quarantine, the individual cannot leave their quarantined location except to seek medical care or leave Texas. No visitors are allowed except for a health department employee, physician, or healthcare provider. Each self-quarantined individual is responsible for all ancillary costs necessary to carry out the quarantine.
Any individual who violates the March 26 Order may face a fine up to $1000 and jail time not to exceed 180 days.
As authorities continue to try to quell the virus' spread, travelers should expect additional hotspots added to Governor Abbott's list. So travelers should plan ahead, and develop a contingency plan, when traveling outside of Texas.  Travelers should also consult with counsel to determine what rights, if any, they have to refuse travel to one of these hotspots required by their employer. So too should employers assess whether they can require or prohibit their employees from travelling to one of these hotspots.
---
Andrew Scott is an attorney in the Litigation Section of Cantey Hanger LLP. For more information call 817-877-2802 or visit www.staging.poised-team.flywheelsites.com.
This article is for information purposes only and is not intended to be legal advice or substitute for consulting an attorney. We recommend that you discuss your particular situation with your attorney when you need legal advice.