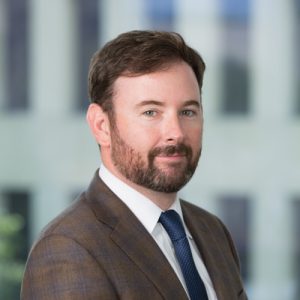 FORT WORTH, TX – Stephen L. Tatum, Jr., a Partner with Cantey Hanger LLP, has accepted the Assistant (Chief of Staff) position to Ken McQueen, the Regional Administrator of the Environmental Protection Agency Region 6, which covers Texas, New Mexico, Oklahoma, Arkansas and Louisiana.
Before joining Cantey Hanger, Tatum was a Deputy Commissioner of the Texas Commission on Environmental Quality (TCEQ).
"The job will afford me the unique opportunity to serve our nation and this region as I hone my experience in federal environmental law while supplementing my state environmental law experience, knowledge and network," Tatum Jr. said. "I'm eager to be part of the federal regional team to implement our country's laws in the areas of environmental permitting, air and water quality, waste regulation, and oil and gas regulation, among others."
With Cantey Hanger, Tatum's areas of practice included issues involving the environment, energy and eminent domain, as well as government and regulatory matters.
"Stephen's extensive experience with complex environmental issues at the TCEQ and his work with Texas and federal regulatory agencies in energy and public land matters make him a perfect selection," said Scott Fredricks, Chair of the firm's Litigation Section. "We're thrilled for him."
As part of Tatum's work at TCEQ, he advised on legislative and legal issues and acted as liaison between the Commissioner and other governmental entities, including the Governor's office and the Texas Legislature; state agencies such as Texas Parks and Wildlife, the General Land Office, and the Railroad Commission; and federal agencies including the EPA and the White House Counsel on Environmental Quality.
Tatum graduated from Wake Forest University with a Bachelor of Arts in History and from The University of Texas School of Law. He is admitted to practice before the United States District Court for the Eastern and Southern Districts of Texas.