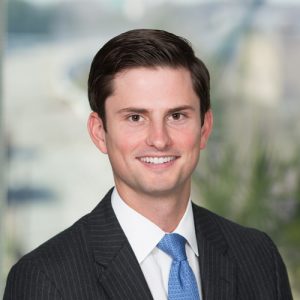 On April 27, 2020 Governor Greg Abbott hosted a press conference at which he announced "Phase I" of a three phase plan to reopen businesses across the state, and begin relaxing restrictions put in place to combat the spread of COVID-19.  At the press conference, the Governor issued three executive orders which mark the first steps towards resuming normal government, business, and healthcare operations statewide.  Phase I begins on May 1, 2020 and continues through May 18, 2020.  The text of Governor Abbott's full plan, called "Texans Helping Texans: The Governor's Report to Open Texas", can be found here.
Executive Order GA-18: certain businesses may reopen with limited occupancy
The Governor issued GA-18, an executive order for certain businesses to begin operating in a limited capacity.  Prior to the GA-18 going into effect, essential businesses were allowed to operate, and certain other businesses, including retailers and some restaurants, were allowed to operate on a "to-go" basis with minimal human interaction.  Churches were considered essential and were allowed to host gatherings at their facilities, under social distancing and hygiene guidance issued by the Governor.
The GA-18 expands the current guidelines to allow the following businesses to open on May 1, 2020, though they must limit their capacity to 25% of their listed occupancy:
Retail stores;
Dine-in restaurants (only those that have less than 51% of their gross receipts from the sale of alcoholic beverages; valet parking is prohibited except for those with disabled parking placards or plates);
Movie theaters; and
Malls (food court dining areas, play areas, and interactive displays and settings must remain closed).
The following businesses may open only with the permission of local government, but must close all interactive exhibits and must adhere to the 25% capacity rule if opened:
The following businesses may open without restriction:
Services provided by an individual working alone in an office;
Golf course operations; and
Local government operations, including county and municipal governmental operations relating to permitting, recordation, and document-filing services, as determined by the local government.
Certain businesses with a higher degree of interactivity including public swimming pools, bars, gyms, cosmetology salons, massage establishments, bowling alleys, video arcades, tattoo parlors, and piercing studios will remain closed through Phase I.
For counties who have certified to the Texas Department of State Health Services that the county has fewer than five laboratory-confirmed cases of COVID-19, retail stores, dine-in restaurants, movie theaters, shopping malls, museums, and libraries, may open at 50% of their listed occupancy.
The Governor still recommends that all Texans practice social distancing and good personal hygiene and that at-risk members of the population stay home to the extent possible.  Further, all Texans should avoid visiting elderly care centers if possible.  However, GA-18 notes that Texans are not prohibited from engaging in outdoor activities such as jogging or cycling and may continue to engage in essential activities like visiting the grocery store or gas station.  The text of GA-18 can be found here.
Executive Order GA-19: Hospitals may decrease capacity reserved for COVID-19 patients
Governor Abbott also issued GA-19, which relaxes temporary restrictions placed on healthcare professionals.  This order supersedes executive order GA-15 by decreasing the capacity healthcare facilities are required to reserve for treatment of COVID-19 patients from 25% to 15%.
Further, the order updates the performance standards imposed upon healthcare professionals.  Previously, GA-15 established safety standards for all healthcare professionals to abide by for the duration of the COVID-19 disaster.  This new order states that healthcare professionals must comply with any emergency rules promulgated by their respective licensing agencies dictating minimum standards for safe practice.  In other words, rather than a single, central safety mandate from the Governor's office, healthcare professionals should again consult with their respective licensing agencies to determine appropriate practices.
Existing suspensions of administrative code provisions remain in place, including:
25 Tex. Admin. Code § 133.162(d)(4)(A)(iii)(I)
– Relating to nonflammable medical gas and clinical vacuum outlets;
25 Tex. Admin. Code § 133.163(f)(1)(A)(i)(II)–(III)
– Relating to spacing of beds in a multi-bed emergency room;
25 Tex. Admin. Code § 133.163(f)(1)(B)(i)(III)–(IV)
– Relating to spacing in a holding or observation room adjacent to an emergency room;
25 Tex. Admin. Code § 133.163(m)(1)(B)(ii)
– Relating to capacity and spacing in an immediate care or "step-down" suite;
25 Tex. Admin. Code § 133.163(t)(1)(B)(iii)–(iv)
– Relating to capacity and spacing in multi-bed patient rooms;
25 Tex. Admin. Code § 133.163(t)(1)(C)
– Relating to airborne infection isolation suites; and
25 Tex. Admin. Code § 133.l63(t)(5)(B)-(C)
– Relating to nurse calling systems and facility illumination requirements.
The text of GA-19 can be found here.
Executive Order GA-20: Travelers coming from Louisiana are no longer subject to 14-day quarantine
Executive Order GA-20 is an update to prior orders GA-11 and GA-12.  Those orders implemented mandatory 14-day self-quarantine for travelers coming into Texas from certain states, including New York, New Jersey, Connecticut, California, Louisiana, and Washington, and cities, including Atlanta, Chicago, Detroit, and Miami.
GA-20 eliminates the mandatory quarantine for travelers coming from Louisiana, but maintains the quarantine for travelers from all other states and cities mandated in the previous orders.  Incoming travelers will be required to fill out forms verifying the location of their quarantine, and DPS personnel are entitled to conduct random visits to designated quarantine locations to ensure compliance.  The text of GA-20 can be found here.
---
John Robinson is an attorney in the Litigation Section at Cantey Hanger LLP.  He can be reached at 817-877-2831 or jrobinson@staging.poised-team.flywheelsites.com.