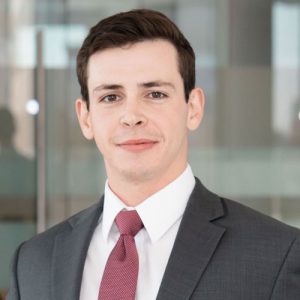 By Preston Polk
June 12, 2023 Legislation creating a separate system of trial and appellate courts for business disputes has received Governor Abbott's signature; Texas joins nearly 30 other states with a specialized business court system.
The 88th Texas Legislature made it a priority this session to consider whether Texas should add specialized business courts to Texas' civil justice system. Strong opinions have been voiced on this matter — both in favor and in opposition to the proposal have been vocal — but with Governor Abbott's support from the start, and the Legislature making it a priority, Texas business courts will accept cases beginning September 1, 2024.
The business court's jurisdiction will be concurrent with the state's district courts in at least 10 areas, including any: action alleging a business owner breached a duty, including the duty of care, loyalty, or good faith; derivative action on behalf of an organization, such as a suit by a class of shareholders; securities action; or actions arising out of a transaction in which the amount in controversy exceeds $10 million.
It's important to note that appeals would go to a newly created Fifteenth Court of Appeals and, unlike district court judges who are elected, the business court bench would be comprised of seven judges appointed by the governor and serving in two-year increments.
So, what does this mean for Texas? Texas is now on the same legal footing as other dynamic and business-centric states that already have implemented business courts in their civil justice system; most notable is Delaware's Court of Chancery. These states, and now Texas, recognize that the business courts provide fair and efficient resolutions to complex business disputes and ensure courts are staffed by qualified and skilled judges.
The Texas economy has seen tremendous growth in recent years, and these new business courts will support the vast number of businesses relocating, starting and choosing to do business in Texas. As the population of Texas grows — in both people and businesses — so will controversies and contests. The need for the prompt redress of injury is answered by the addition of the business courts, which will provide smaller dockets throughout the civil justice system and ultimately increase the speed at which resolutions are met. As costs continue to grow, so do the costs of litigation; a quicker path to resolution will provide a needed lowering of costs.
Texas is widely recognized as a business-friendly state. With the addition of the specialized business court system, Texas is able to offer a preeminent forum for businesses to resolve disputes expeditiously and with the utmost confidence. These specialized business courts are a great new tool and an additional reason to do business in Texas. Cantey Hanger is ready to guide you through complex business disputes that will be tackled by these courts.